by Bukola Oriola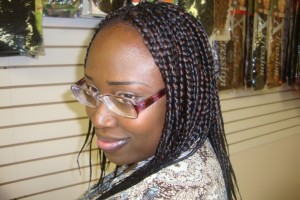 Keeping your braids clean when you have them for up to six weeks or more is not as challenging as you might think. There are ways to keep up clean and healthy braids. If you want to prevent your braids from smelling, itching, dandruff or dryness, the few steps below will help you.
1. Wash your braids at least four weeks after having them braided. Mix shampoo, preferably anti dandruff shampoo in warm water and gently use your fingers to work your way around the hair.
2. Rinse and dry with a towel or blow dryer. You could also allow it to air dry.
3. Apply leave-in conditioner and hair cream of your choice. If you have dandruff, chose anti dandruff hair cream.
These steps would not only help you to keep a clean hair, you would also enjoy healthy hair and scalp.
Resources
http://www.kristenlock.com/how-to-clean-and-care-for-tree-braids.php
http://www.mybraids.com/how-to-clean-braids.html