By Julie Omoyeni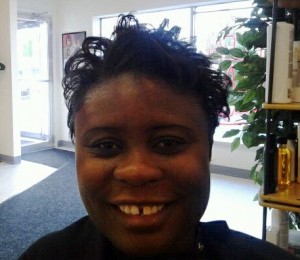 Most women and men are mindful of their hair and they always want it to look good. If it is your dream to have hair that you will always be proud of, there are a number of things that you have to know. The starting point of having great hair is to know the type of hair that you have. The following are the different ways of categorizing hair types.
Racial classification
Hair can be classified according to racial origins. It could be African, Asian or Caucasian. African hair is normally black and dry with very tight curls (kinky). The most common type of Asian hair is black and straight, but there are also some that could be wavy and curly. Caucasian hair is the most diverse category. It has a lot of variations in color and texture.
Classification by the body of the hair
Hair can also be distinguished by the type of body that it has. It could be straight, curly or wavy. Straight hair usually shines more because the natural oil is evenly distributed. Natural oil is not easily distributed in wavy and curly hair. Your hair can achieve any type of body with the availability of curling irons and other styling instruments. However, it is not advisable to change styles too frequently especially if the styling is achieved with the use of chemicals or the exposure of the hair to heat. It can easily cause damage to your hair.
Normal, Dry and Oily Hair
Hair can also be differentiated by the amount of natural oil that it has. Dry hair is highly susceptible to breakage and damage. Individuals who have dry hair are usually advised not to wash their hair too frequently. It is also important to ensure that you use hair products that are recommended for your hair type. On the other hand, oily hair has to be washed frequently with a mild shampoo.


Classification By Thickness
The different types of hair texture are fine, medium or coarse. Fine hair does not have too much volume and can be damaged easily. It also does not hold styles very well. People who have medium hair seem to be the luckiest. This type of hair is very style friendly. It naturally has good volume and can hold almost any type of hairstyle. If you have medium hair, you can wear it in an almost unlimited number of ways. All you have to do is to choose a style that suits you. Individuals with coarse hair have to depend on conditioners in order to make it more controllable.


These are the different classifications of hair types. It is vital to know the type of hair that you have. There are a number of simple tests that you can perform if you want to determine the type that you have. If you are not sure of the type that you have, your hairstylist can easily test it for you. When you know your type of hair, you will be able to give it the type of care that it requires. You will have to learn how to choose the right hair care products as well as the styles that are appropriate for you.
Reference:
http://hellobeautiful.com/1719825/whats-your-hair-type/
http://blackgirllonghair.com/2012/03/natural-hair-type-guide-which-type-are-you/
Resources:
http://www.searchforhealth.co.uk/different-types-of-hair