You are here at Bukola Braiding Academy for one or more of the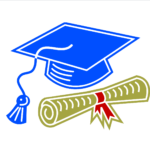 se reasons
You are planning to start your own hair braiding business
You already have a hair braiding business but want to find out how to generate more income or improve sales
You are in the process of starting your own business but it is not a hair braiding business
You started your hair braiding business but quit
You want to be your own boss
You are tired of clocking in and clocking out
You want to have the flexibility of your time and do what you really like at the same time – run your own business
You have been told you don't have what it takes to start your own business
You don't have enough capital to start your own business
You want to start your own business but do not know where to start from
If you fall into one or more of these categories, I will like to congratulate you because you are in the right place. Here at Bukola Braiding Academy…oh! Let me back off a little. Did I say BRAIDING? Yes, I did, but don't be confused or deceived by that. You can start any business. It is about the same process. You register your business; you register your domain name, and so on. It is the same process. The differences you will encounter will be your target audience, perhaps, licensing, if your kind of business require some kinds of licensing.
I am not a legal practitioner, so I cannot give you any kind of legal counsel; however, I can help you find the right place to go for legal help at little to nothing. Who doesn't like free service, especially, if you just have a question that will take only 15 to 30 minutes?
Even though, I am using hair braiding, you can replace wherever you see hair braiding with the business you have in mind. More so, feel free to contact me for a free 30 minutes 0ne-on-one session, where I will answer your questions.
At the academy you will learn the steps to take by going straight to the point. Have you ever tried to find information or start your business and it seems that there are gazillions of information that you don't even know which one to believe or where to start from?
Well, I can assure you that, you can kiss confusion and going around in circles bye-bye and go straight to the point at Bukola Braiding Academy.
Here I will show you how in 8 simple steps. No going around in circles, no dribbling, but just going straight to the point.
Yes! Straight to the point in these 8 steps.
Step 1 Focus: Forming your business
Step 2 focus: Tools & products familiarization
Step 3 focus: Health & safety guide
Step 4 Focus: Training
Step 5 focus: Pricing & payment options
Step 6 focus: Marketing
Step 7 focus: Client management
Step 8 focus: Resources available to you online and offline
You may wonder, "Why did I start this training?" I started this training because of the demand I get from people around me and those who come from far away asking to find out how they can start their own business. I hear my friends, close associates or people that I connect with talk about how they want to start their own business but don't know how. I started Bukola Braiding almost a decade ago and I have learned a lot in the process. Beyond running a for profit business, I also started a nonprofit a year ago. And can you believe this? I did not pay any lawyer or CPA, but I am proud to tell you that the nonprofit has its 501c3 Exempt Status with a Determination Letter from IRS to show for it.
You will find out that it is not hard, but it is only finding out exactly what to do get get what you really want. And, I am here to help you do just that – start your own business or make your existing business profitable.
Trust me, here I am for you. I've got your back and I am willing to just hold your hands to show you how without wasting your time or my time.
Are you ready to start living your long term dream of owning your own business? Sign up today for only $299. This is just an introductory price for the first few people that get started now. This price is not going to last forever. It is my promotional offer just for you.
Wait! You don't have to send any money now. Please, fill out the form below to help me know you a little bit more. I want to help you, not as a stranger, but as a friend.
Your money is 100% guaranteed. if for any reason after starting and you are not happy or it is not just working for you. No hard feelings, no hassle, no questions asked. I will refund your money in full within 30 days.